Assisting Enterprises to find the Best Solution
By utilizing Customer Stories, Business Solutions and Executives Testimonial to the homepage, prospective customers can fully understand how SAP real-time solutions enable enterprises businesses to success.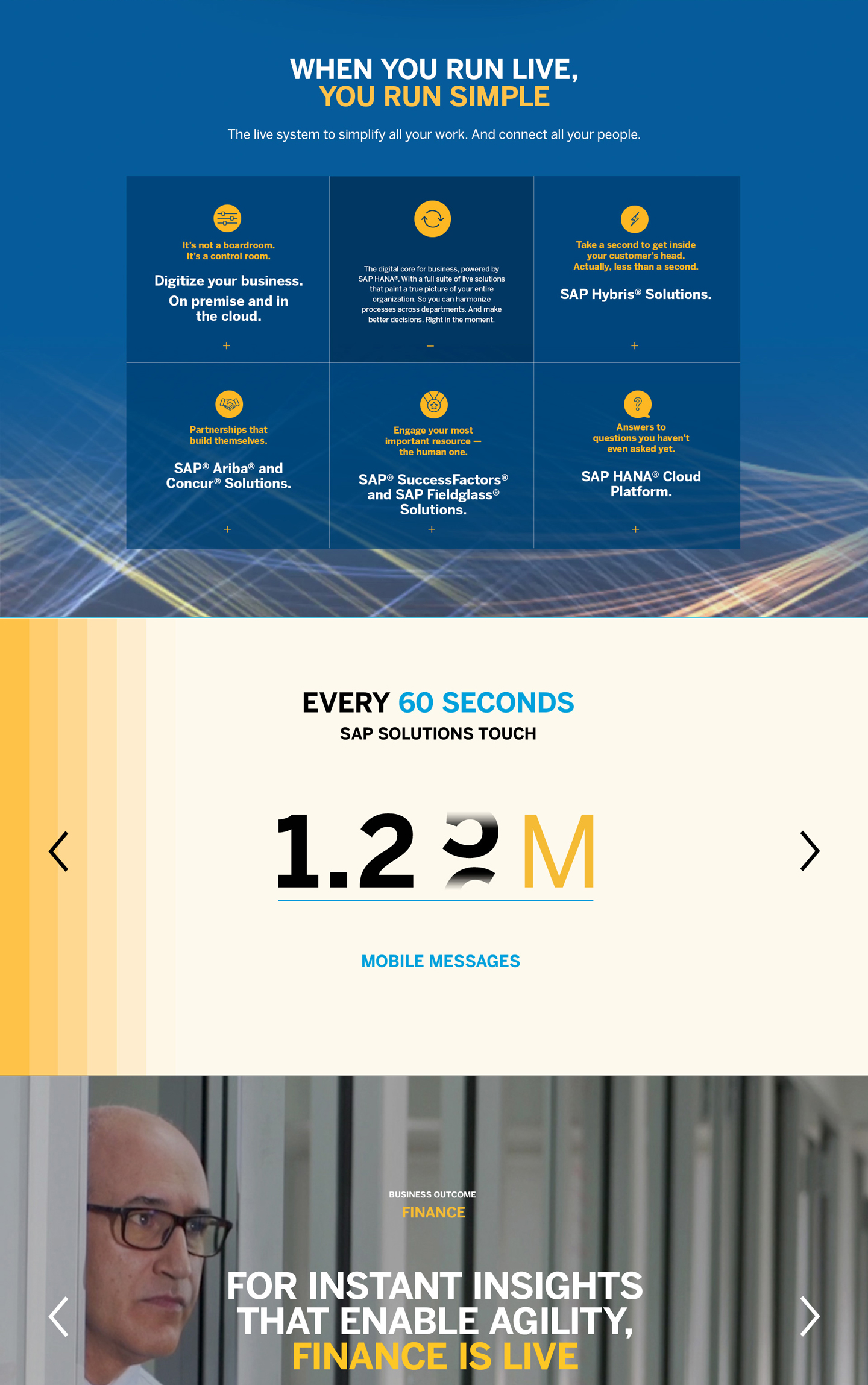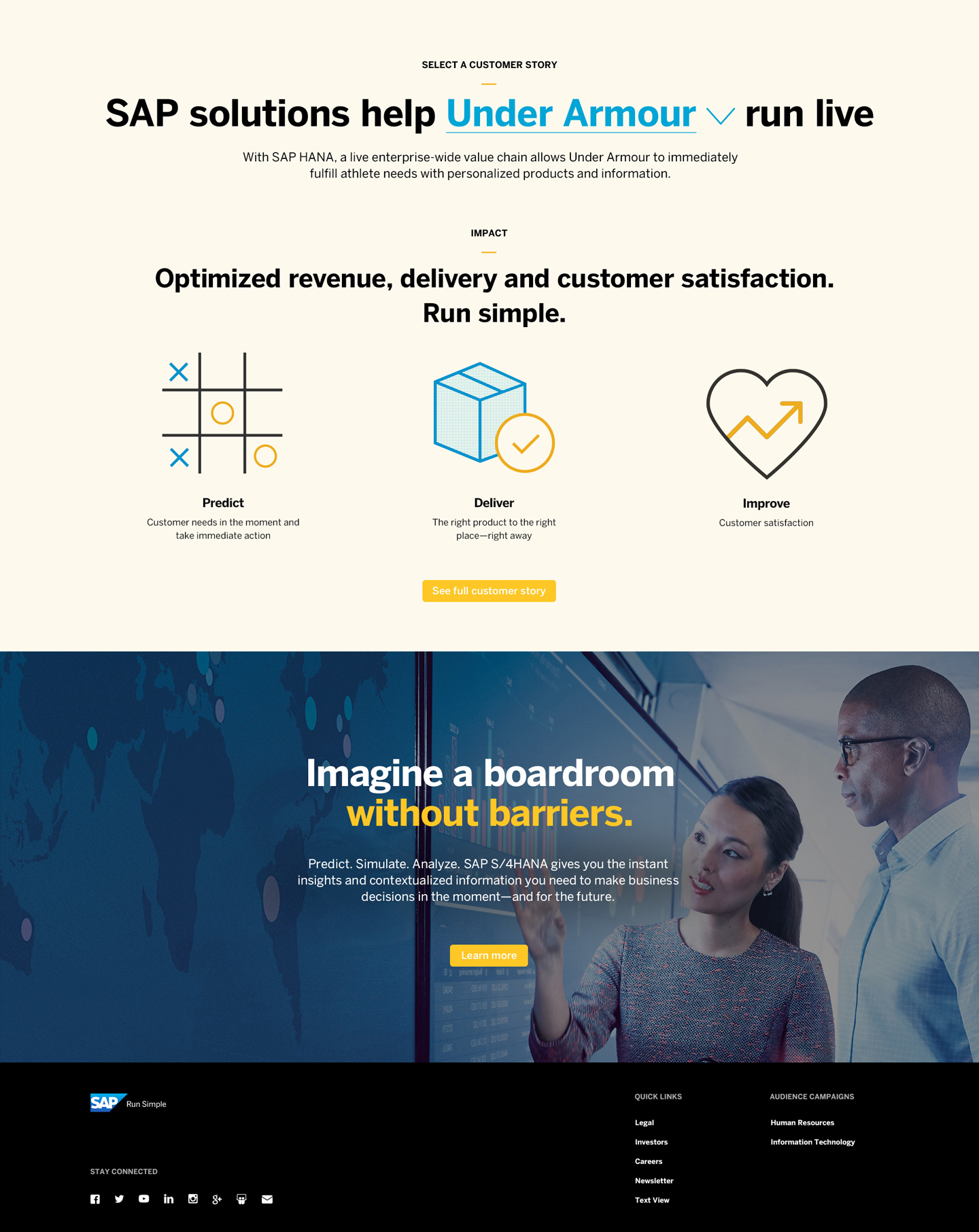 Customer Story - Integrating Experience
We use real-time data and visualization to storytelling other successful SAP Live Business customers such as NBA, Under Amour, NFL, and Nissan. I designed icons under each SAP impact section, so customers can process and visualize information.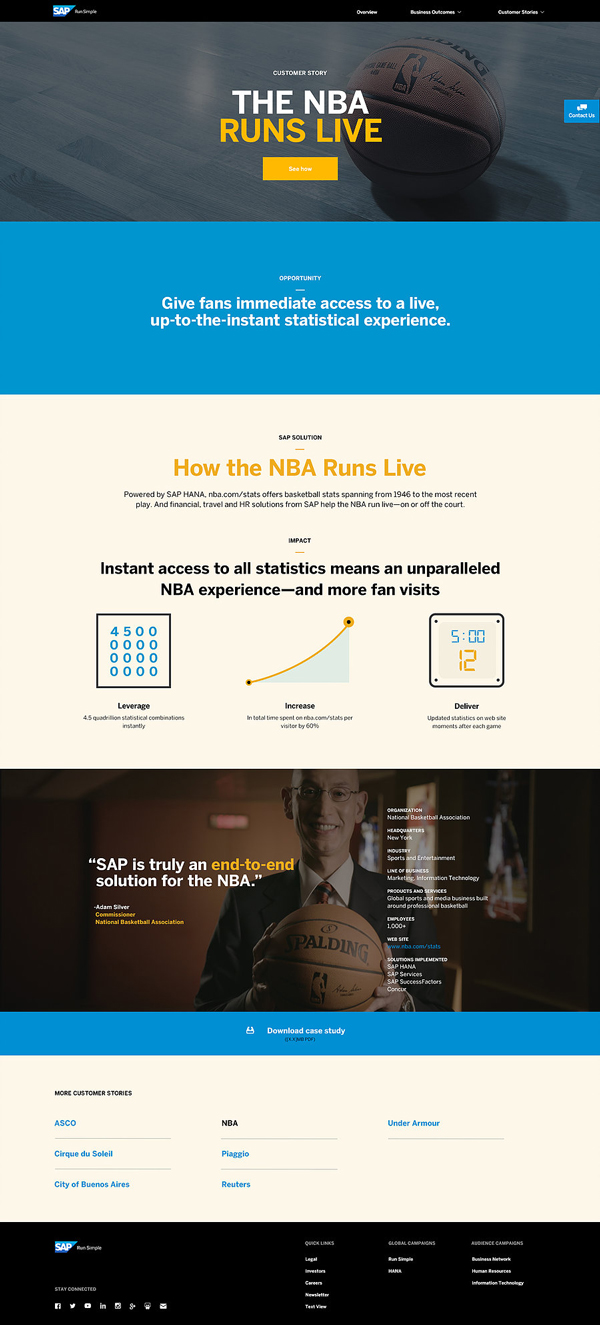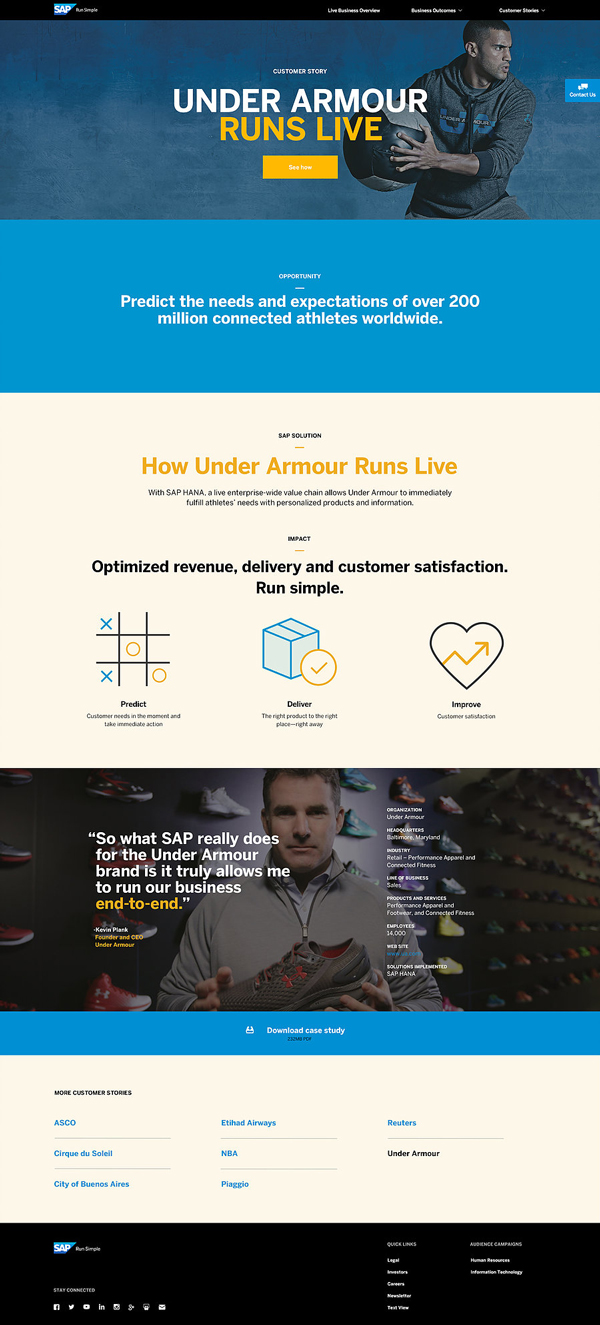 Introduce How Sap Solutions Impact Every Business and Industry Sectors
We integrated and introduced SAP solutions to very industry from SME to Banking and business sectors from HR to IT. By analyzing solutions under each business sectors. Customers will know which solutions suit their businesses the best.