Introduce New Collaborative Agency To Serve Nonprofits
We created a clean and modern website to represented the mission of the agency: re-align, re-focus, and re-discover the modern nonprofits' s visions.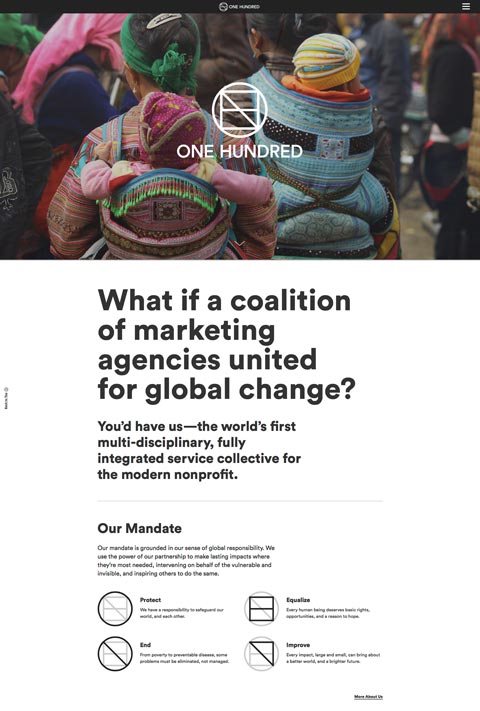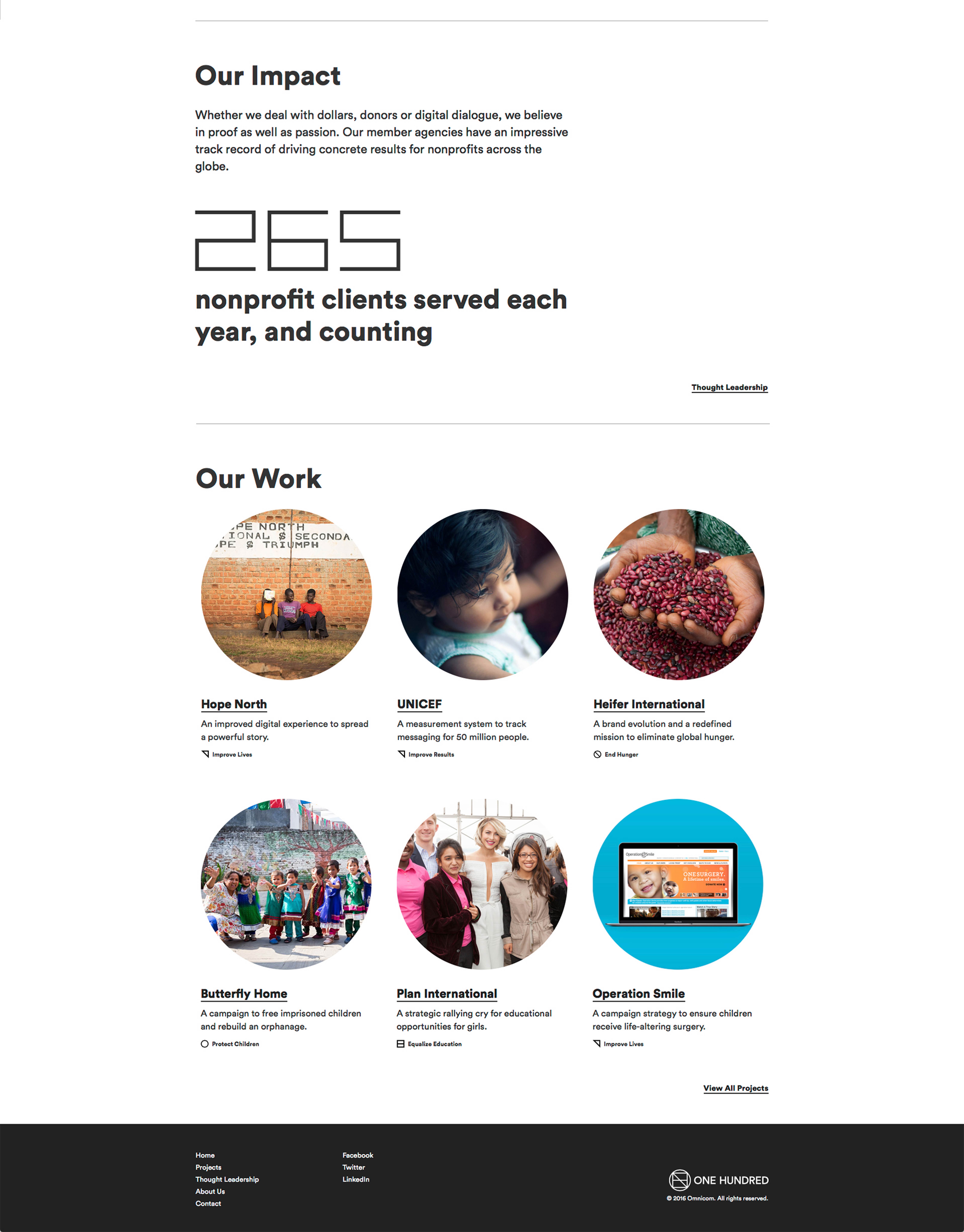 Every Untold Stories Behind Social Innovation
Utilizing the branding across the screens by designing mission icons as the filter and created a simple flow to tell the stories behind each nonprofits projects. We listed out all the projects that ONE HUNDRED have been involved so potential donators will know our impact on social innovation.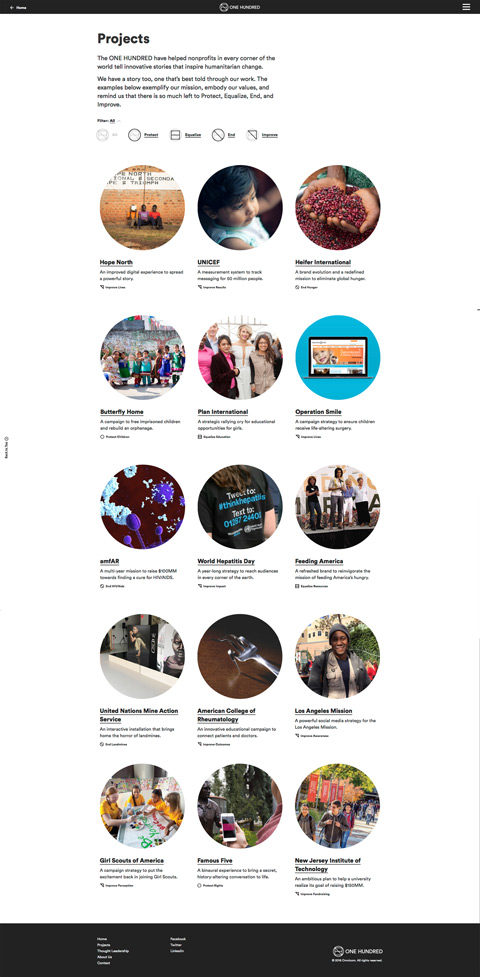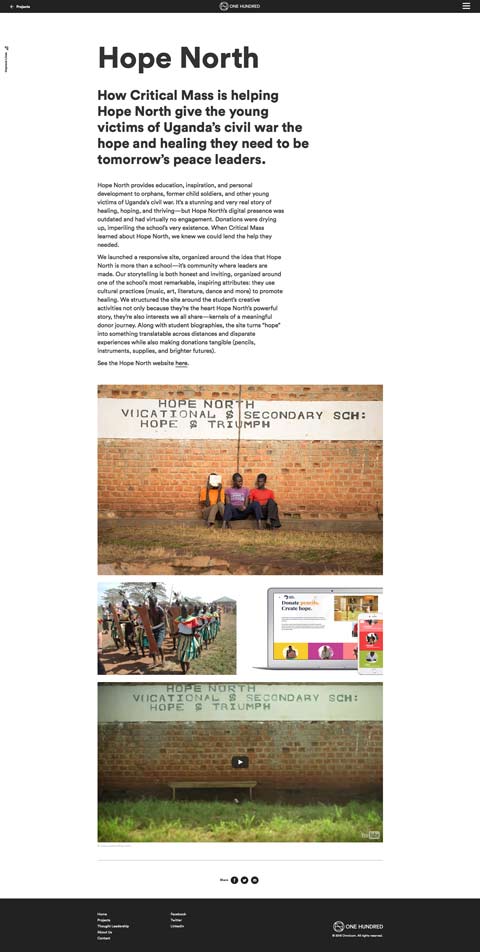 Sharing Influential Ideas To Make A Difference
Reconnecting the purpose of ONE HUNDRED is to push limits, and to redefine and share influential ideas to impact the community.